P/N GS-0004-A, -B, -C Milled AK Barrel Assembly Toolset
Price: $51.00 + $9.65 Shipping = $60.65 (Cash Price) Or $63.26 (PayPal Price)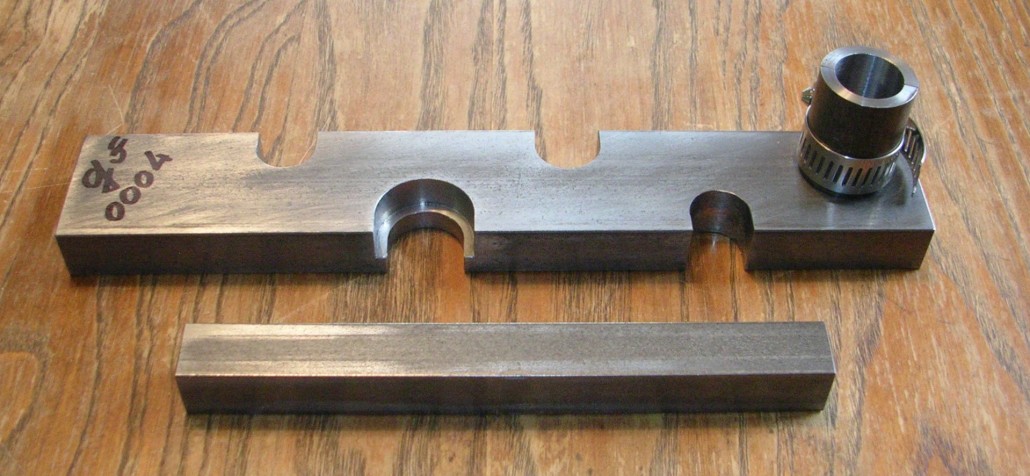 This tool is designed to safely assemble the components of the barrel from a cut-up or intact barrel assembly of the milled receiver AK or Zastava M70 AK rifle. Like the other tools it is a superior replacement for plain press plates and rails that are available elsewhere and allows the thin-walled barrel components to be moved without damage.  Similar to the previous tool it is manufactured from 5/8″-thick x 1 1/2″ wide x 9″ long AISI 1018 cold-drawn steel that is not heat-treated.
P/N GS-0006-A, -B, -C, -D AK/AKM/AK-74 Barrel Assembly Tube Set
Price: $26.00 + $9.65 Shipping = $35.65 (Cash Price) Or $37.38 (PayPal Price)
These tubes are made from different internal diameter and wall thickness aircraft-grade AISI 4130 structural carbon steel and are merely cut-to-length and faced square. This tubing is expensive but very strong and straight.